Family and Cosmetic Dental Staff in Eldersburg, MD
All of our professionals at Eldersburg Dental Group strive to provide the best dental care for our patients. They aim to be conservative enough with treatment that you don't spend valuable time and money unnecessarily, as well as tactical enough to recommend treatment at appropriate times to prevent future larger expenses. Together, they make our office a "one-stop-shop" for all of your dental needs. Read below to find out a little more about our Eldersburg dentists.
Jocelyn Ocampo, D.D.S.
Eldersburg, MD Dentist
Eldersburg Dental Group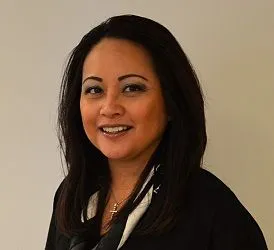 Jocelyn Ocampo is a general dentist who has been practicing in Baltimore and Carroll counties for the past 15 years. She was born and raised in Towson, Maryland and graduated from the University of Maryland Dental School . She then completed a residency in Advanced General Dentistry. Jocelyn has a passion for helping her patients create healthy, beautiful smiles and enjoys working with children to make visits positive and fun. She takes a personal interest in satisfying all her patients' restorative and cosmetic dental needs and welcomes new patients to join our caring and professional family practice.
On a personal note, she is a mother of two beautiful daughters and understands how busy life can become. Keeping up with their gymnastics and soccer activities is enjoyable and challenging at times. Occasionally Jocelyn is able to spend time with her own interests including running marathons, playing soccer and yoga. Ultimately, her goal is to help your families get and stay healthy for life.
Alexander Cho, D.D.S.
Eldersburg, MD Dentist
Eldersburg Dental Group

Dr. Alexander E. Cho is a graduate of University of Maryland Dental School and is a member of the American Dental Association and the Maryland State Dental Association. Dr. Cho places high importance on continuing education and attends monthly seminars and continuing education courses around the country to keep current with the most up-to-date techniques and procedures to meet the needs of his patients. Dr. Cho enjoys practicing all disciplines of dentistry which include complex restorative dentistry, oral surgery, and endodontics. Dr. Cho and the staff believe that communication is the cornerstone of a successful relationship and will take the time to explain and answer all questions pertaining to the patient's comprehensive dental care. The goal of the practice is to provide state-of-the-art dental treatment in a comfortable, safe, and caring environment.
Jun Park, D.D.S.
Eldersburg, MD Dentist
Eldersburg Dental Group